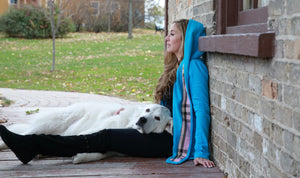 SASHA DESIGNS
Dominique, the creator of SASHA Designs, lives by the quote "Live in Love" which means living in something you love and something that's made with love.
All of Sasha Designs products are handmade by Dominique. Her goal is to help people one sweater at a time to stay fashionable, comfortable and warm.
In keeping with Dominique's love of helping people, each year Dominique donates sweaters to cancer patients to give them warmth and comfort while they go through their treatments and healing process.